HashiCorp Learn is a digital education platform focused on self-guided product education for practitioners. With over 340 hands-on resources available, Learn covers everything from getting started tutorials to production-ready reference architectures.
Each month, over 125,000 practitioners use HashiCorp Learn to solve problems, build skills, and become proficient with cloud infrastructure. As the audience continues to grow, so does our focus on improving the user experience. We are happy to announce that we just completed a redesign to improve performance and provide better tools for navigation and content discovery.
One of the biggest changes was reorganizing our content from simple learning tracks to more flexible collections. Each content collection now has its own landing page for better discovery. You can now browse content in unordered thematic collections, such as Vault Auth Methods or follow along with tutorials that should be completed in order, in collections like Get Started with Consul Service Mesh on Kubernetes.
The new product landing pages make it easy to find featured content, and see what's new. For example, check out Terraform to see which tutorials are new for the 0.13 release or visit Vault to see the latest tutorials for 1.5.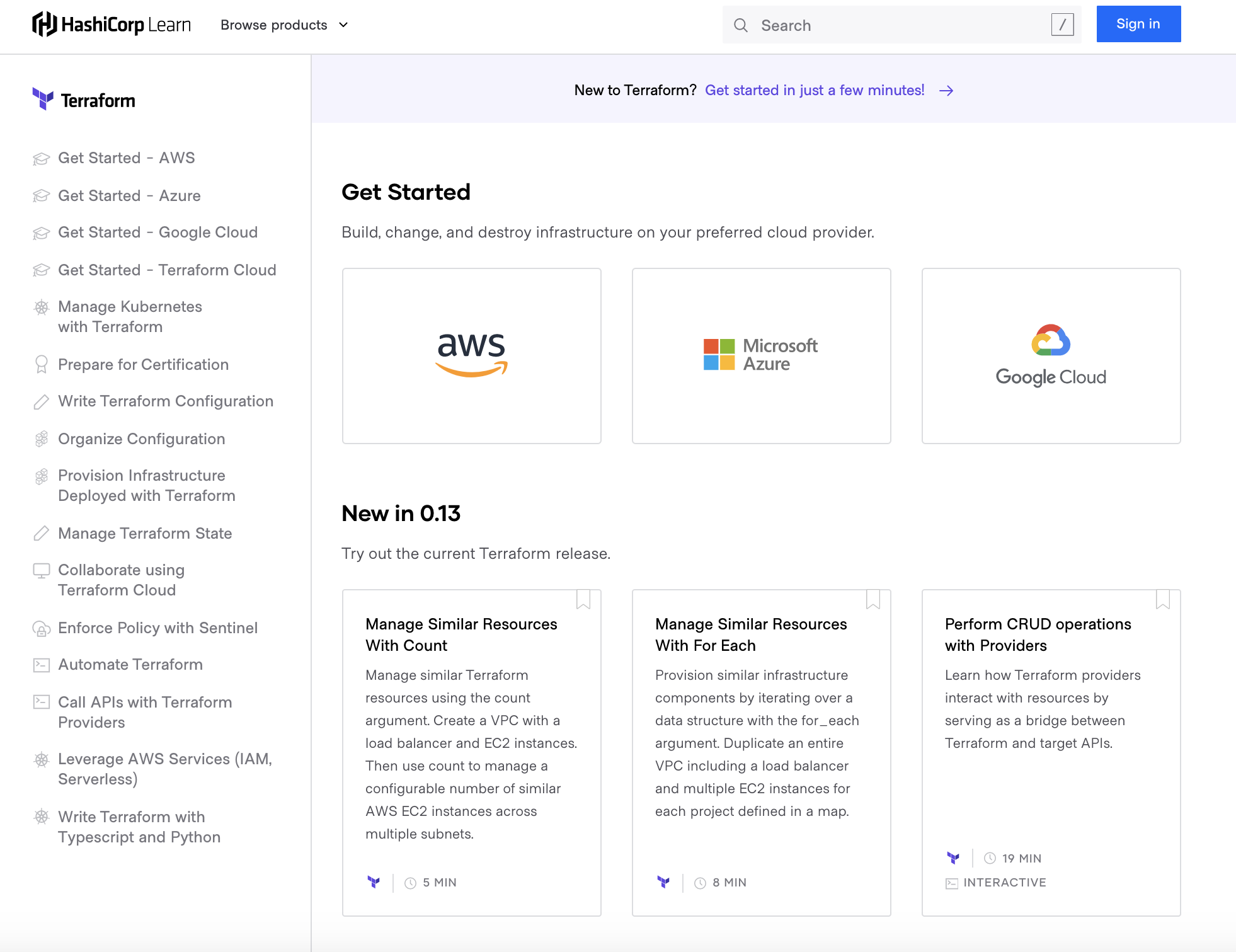 The new tutorial layout provides easy access to ask a question on the HashiCorp Community forum, launch an interactive terminal session (if one is available), and sign in to bookmark the page for later.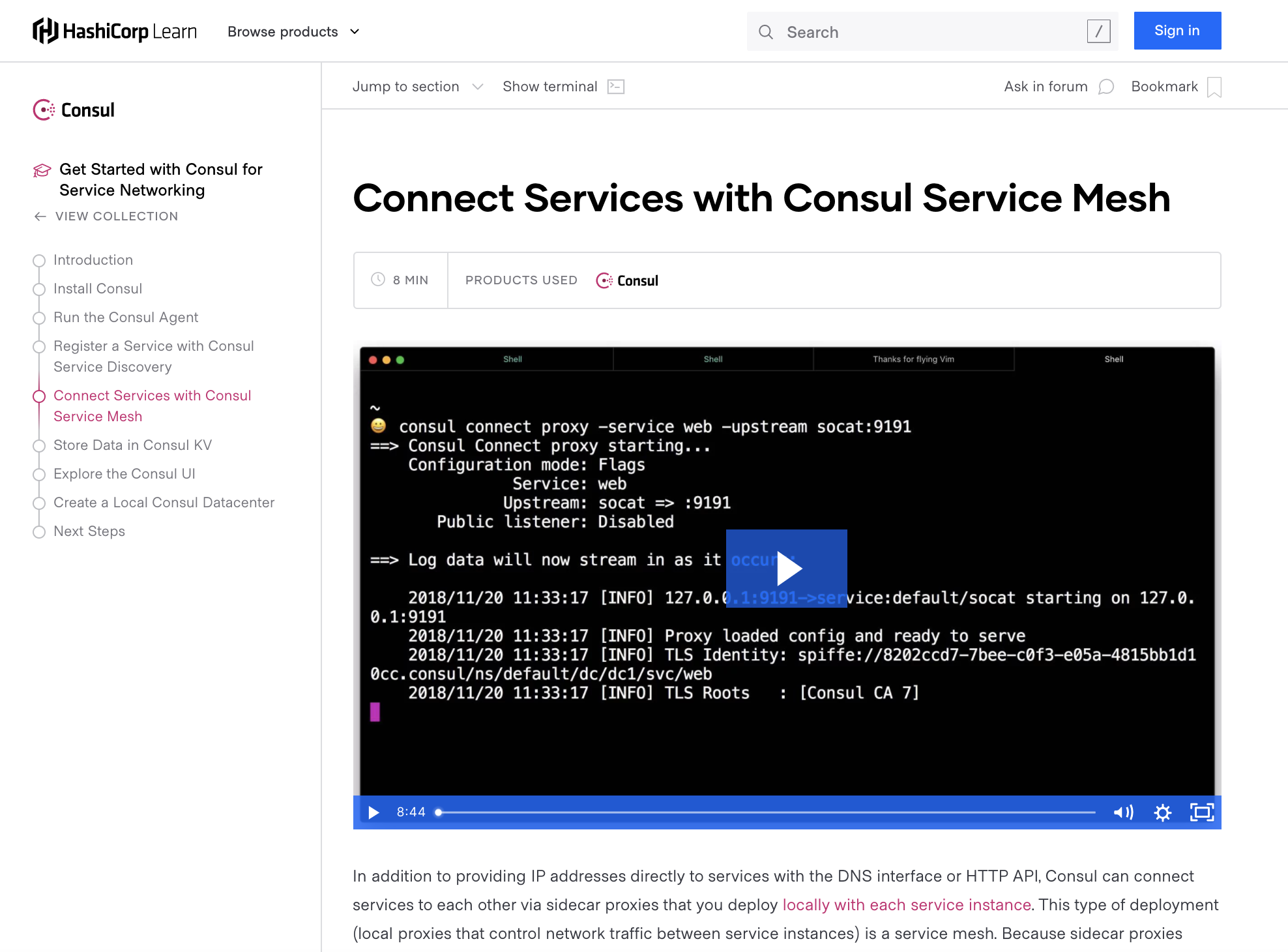 We want to thank the HashiCorp practitioners who helped us test early prototypes for this new redesign! Their feedback helped us understand what to prioritize, and how practitioners would want to discover and use tutorials. If you'd like to participate in a future product research project, please visit HashiCorp Product User Research Group to learn more.
Have feedback? Click on 'Yes' or 'No' at the bottom of any tutorial page!