Connect any application across any infrastructure
A distributed, highly available, and data center aware solution to connect and configure applications across dynamic, distributed infrastructure.
Why Companies Use Consul
Dynamic Service Discovery

Service discovery via HTTP and DNS simplifies connecting services deployed across distributed infrastructure.

Runtime Configuration & Orchestration

Enable distributed runtime configuration updates at scale. Orchestrate one-off changes across a global infrastructure.

Advanced Networking

Support microservices deployments across complex network topologies.
One workflow to connect any application across any infrastructure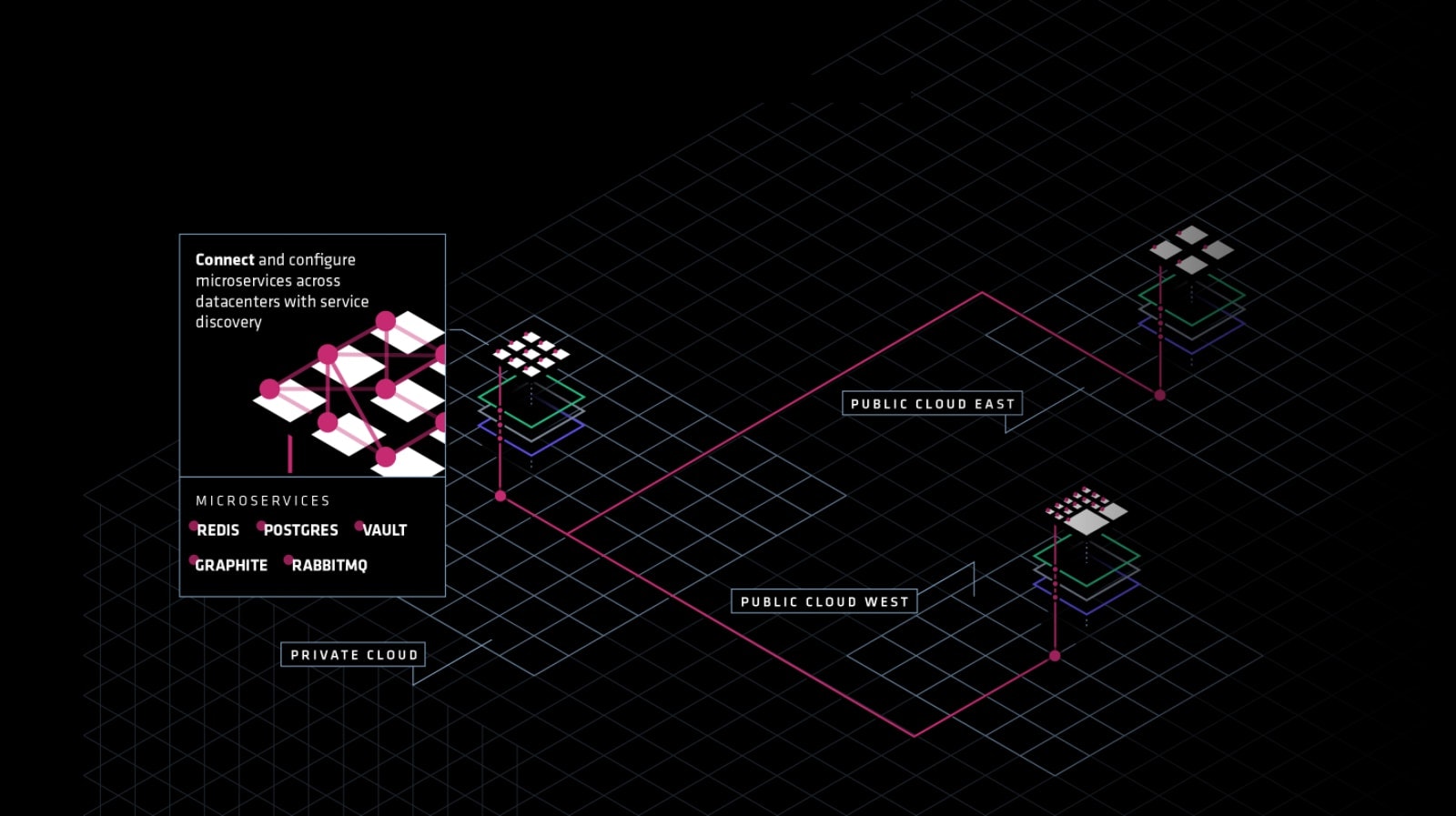 Consul Packages
Open Source

Connect any application across any infrastructureDownload Free

Multi-datacenter service discovery (DNS + HTTP)
Health checks
Key/Value storage
Runtime configuration (Consul Template)
Runtime orchestration
Built-in web UI for editing K/V and viewing health check status

Pro

Enterprise

Collaboration and operations features for teamsRequest Info

All Open Source features plus

Silver Support: 9x5 support w/ SLA

Premium

Enterprise

Governance & multi-datacenter features for organizationsRequest Info

All Pro features plus

Gold Support: 24x7 support w/ SLA
Ready to get started?
Reach out to have your questions answered or download Consul Open Source for free.