AWS and HashiCorp have worked together closely for many years on multiple fronts, especially product engineering. As we have done in past years, HashiCorp will announce launch-day support for several new AWS services being unveiled at this week's re:Invent conference. If you're attending re:Invent, we have a list of sessions covering HashiCorp topics below as well as information about how we're involved in other areas of the conference.
» Find our booth
HashiCorp is a gold sponsor of this year's AWS re:Invent. At our booth on the expo floor (Booth #2434) we'll have experts to explain how each of our products integrate with AWS services and can help facilitate application deployments and infrastructure in the cloud.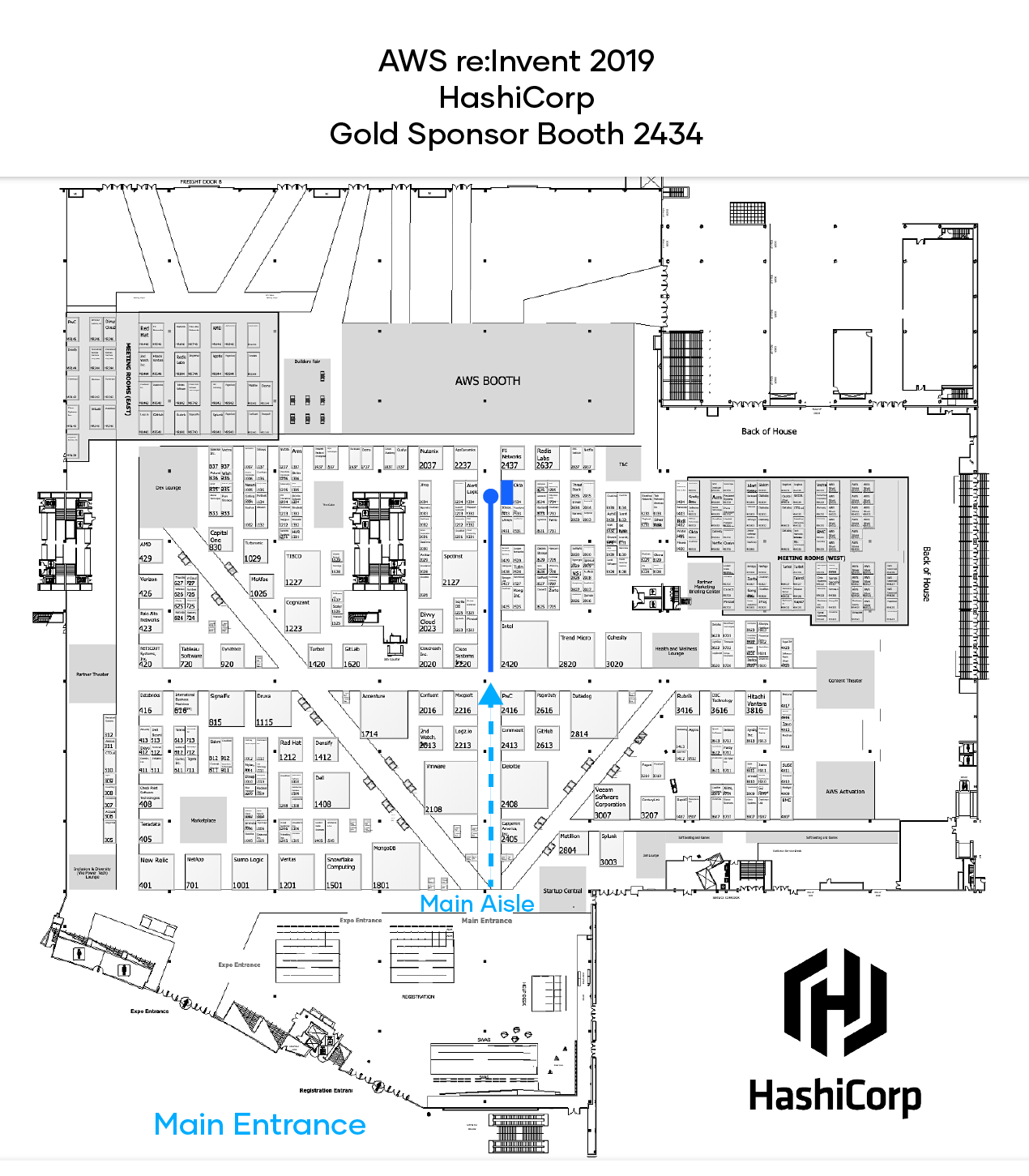 Visit our booth down the main aisle of the expo floor, across from the AWS booth.
» Twitch.tv livestream with Mitchell Hashimoto
Tuesday, Dec. 3 at 5 p.m. PST, tune in to Twitch.tv, which will be live streaming from the MGM Grand. HashiCorp Co-founder and CTO Mitchell Hashimoto will join the AWS team to talk about all things HashiCorp, including a quick overview of Consul.
» AWS GameDay
AWS GameDay is an interactive team-based learning exercise designed to give players a chance to put their AWS skills to the test in a real-world, gamified, risk-free environment. At AWS GameDay, participants will be able to experience an AWS-driven self-service workshop using AWS to build a deployment of a Vault cluster (with a chance to use Terraform too).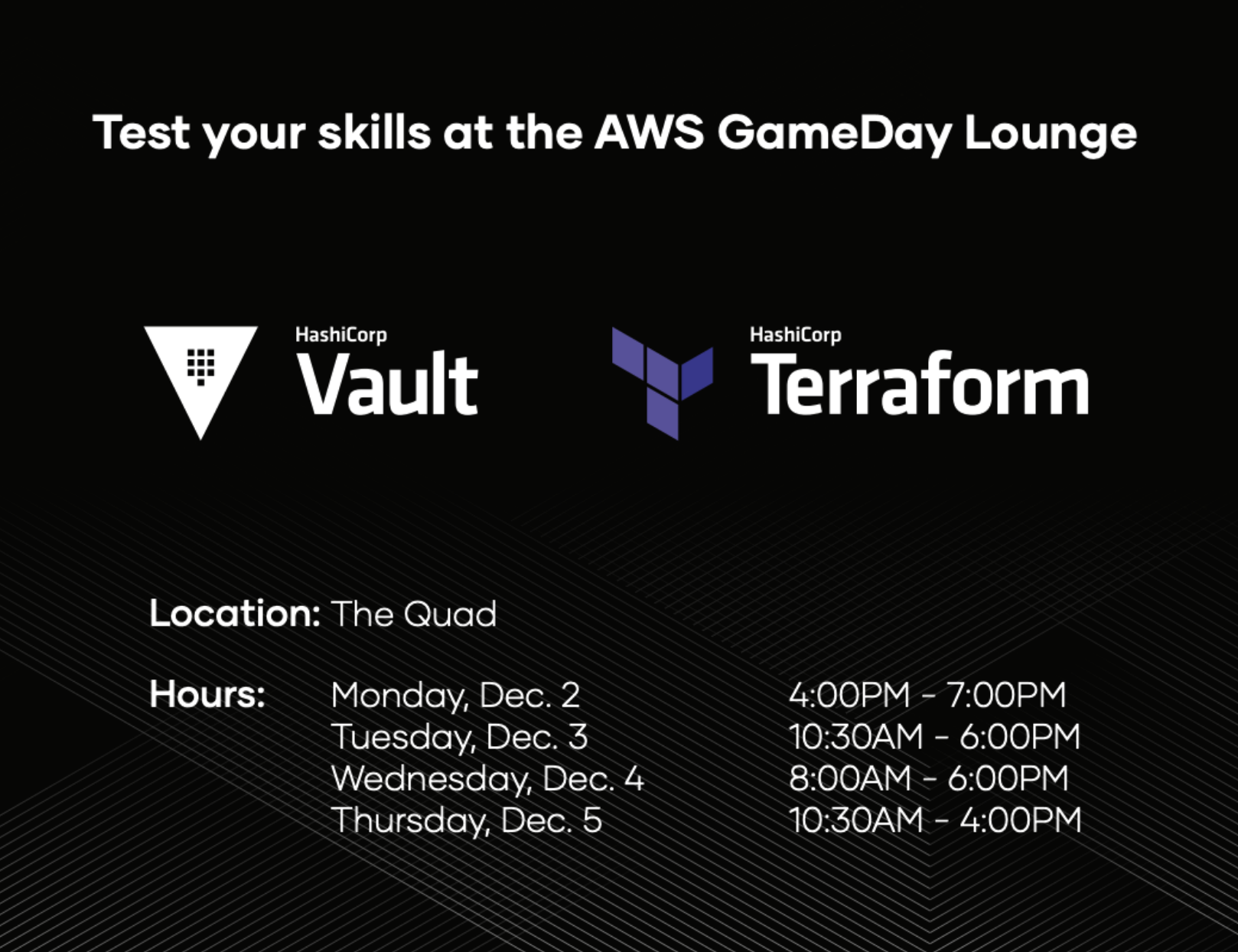 » Breakout sessions covering HashiCorp topics
HashiCorp is a key partner for many enterprises that are using or migrating to AWS. Whether organizations become fully cloud-native, or maintain a hybrid infrastructure with cloud and on-premises resources, HashiCorp products will support those heterogeneous environments.
At re:Invent, there will be several breakout sessions and floor presentations discussing how HashiCorp Terraform, Vault, Consul, Packer, and more work with AWS services. Here are the breakout sessions:
Partner booth/show floor/theater speaking slots
Throughout the conference, HashiCorp technical experts and engineers will be speaking at the following HashiCorp partner booths:
Cognizant - Reducing complexity when moving to the Cloud
PagerDuty - Consistent Workflows that Enable Digital Operational Excellence
AppDynamics - Monitoring HashiCorp Consul Service Mesh with AppDynamics CNS
» Hope to see you there
HashiCorp products are critical solutions for AWS customers to provision, secure, connect, and run their infrastructure, and are broadly adopted across organizations of all sizes. We hope you'll attend some of the talks listed above and stop by our booth to learn more about using HashiCorp products with AWS services.