HashiConf is the annual gathering of the HashiCorp community, a time for our open-source users, enterprise customers, partners, and friends to gather together and share ideas, create solutions, and make connections from around the world. This year we have transformed all of our community conferences into online events.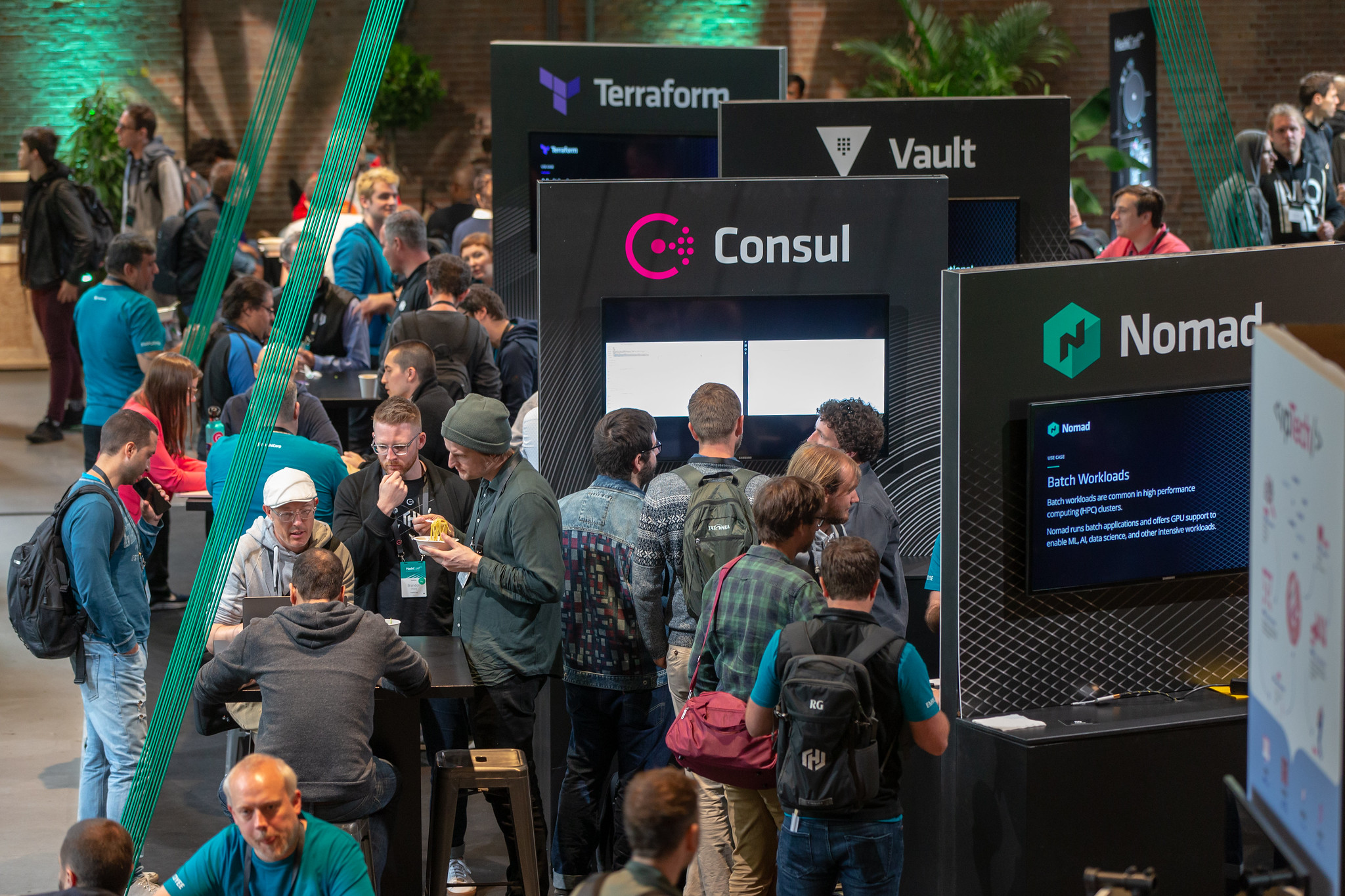 HashiConf Digital, our first fully digital community conference, will take place from June 22-24, 2020. The program is packed with product updates, keynotes, technical sessions, workshops, and community connections all delivered through a new digital conference platform.
»Opening keynote & product announcements
HashiCorp Co-Founders and CTOs Mitchell Hashimoto and Armon Dadgar will kick off HashiConf Digital with the Opening Keynote, and share the very latest product news and updates about the HashiCorp suite of products.
»Technical sessions
The schedule includes dozens of advanced technical sessions presented by experts from HashiCorp, the open source community, and enterprise customers. The sessions will focus on practical, real-world advice for using all of the HashiCorp open source tools and enterprise products at scale.
»Panel discussions, live chat, & Q&As
Take part in the discussion, ask questions, and hear directly from the speakers with Q&A sessions, live chat, and panel discussions.
»Product workshops
Gain in-depth knowledge about HashiCorp tools and products with 90-minute virtual workshops covering a range of specific use cases. View all workshops here.
»On-demand educational videos
Prepare for the more advanced technical sessions and brush up on your basics with on-demand foundational videos, available a few days before the event so you can view at your own pace.
»Scheduled meet-ups
Connect with HashiCorp experts and join group conversations with other community members. Have an idea you want to discuss or a project you want to share? Schedule a meet-up and lead your own discussion.
»Watch live or catch up in your own time
HashiConf Digital will take place during daytime hours in the EU (CEST), in a time zone that we hope will also be convenient for those living in the immediate surrounding time zones. However, if you live in a time zone where you cannot follow the sessions in real-time, miss a live session, or need to step away for a moment, you can still catch up with live replay and videos available on demand immediately after a session.

All sessions will be available to view on demand until July 1, after which they will be available on our Resources page.

With this transformation to a digital format, the event has become more accessible to the HashiCorp community - we are expecting 8,000 community members from over 60+ different countries to attend this year.

If you haven't already, register below and we will see you there in a couple of weeks!

![](https://www.datocms-assets.com/2885/1591995228-hcdjunesocial-12.jpg)