Announcing the HashiCorp Learn Platform for HashiCorp Vault
Oct 22 2018|Geoffrey Grosenbach
As companies of all sizes migrate to modern infrastructure architectures, new tools are needed. The HashiCorp toolset can empower you to transition smoothly to new workflows, but we realize that training is needed to help your team acquire new skills and learn new ways of working.
To help you and your teams learn the HashiCorp tools, we've created a new learning platform at learn.hashicorp.com.
The first release of this platform is focused on HashiCorp product education for operations, development, and security practitioners. The platform is self-guided, so you can follow along at your own pace and your own schedule. The courses start with beginner introductions, assuming only minimal familiarity with DevOps concepts and our products in particular. The courses then progress into intermediate and advanced topics. All of this is free, and the content is open source (a public repo will be published within the next few weeks).
The initial learning platform is available today with online resources for HashiCorp Vault training at learn.hashicorp.com. Resources for Nomad, Terraform, and Consul are coming soon.
» Features
At learn.hashicorp.com you'll find tracks to take you from beginner to advanced. Within each track, individual topics guide you through hands-on exercises to install and use Vault.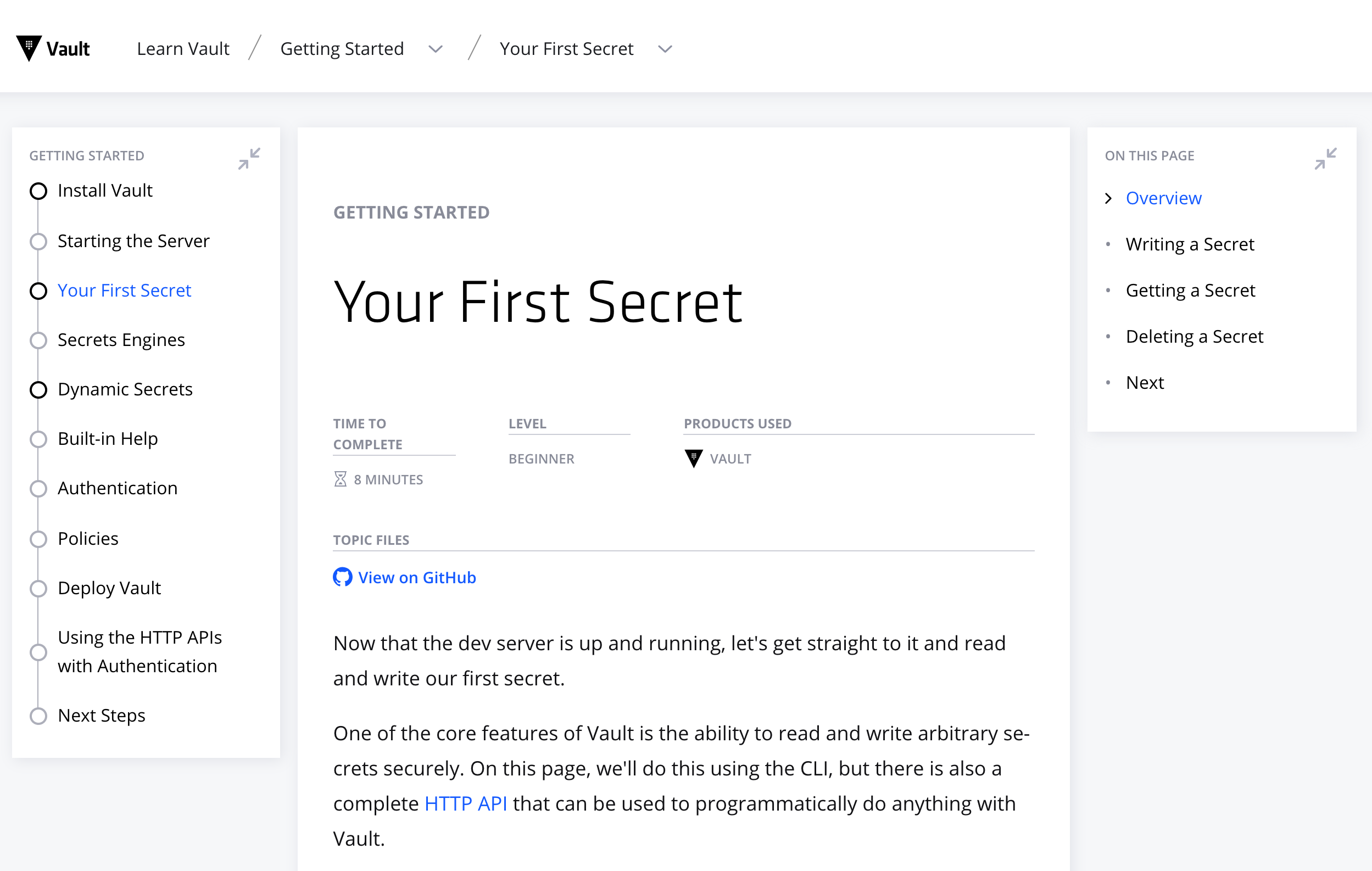 Breadcrumb navigation at the top can be used to navigate between tracks or topics. In-page navigation can be used to jump straight to a section within any page. When you've completed a topic, we'll help you find the next topic to study.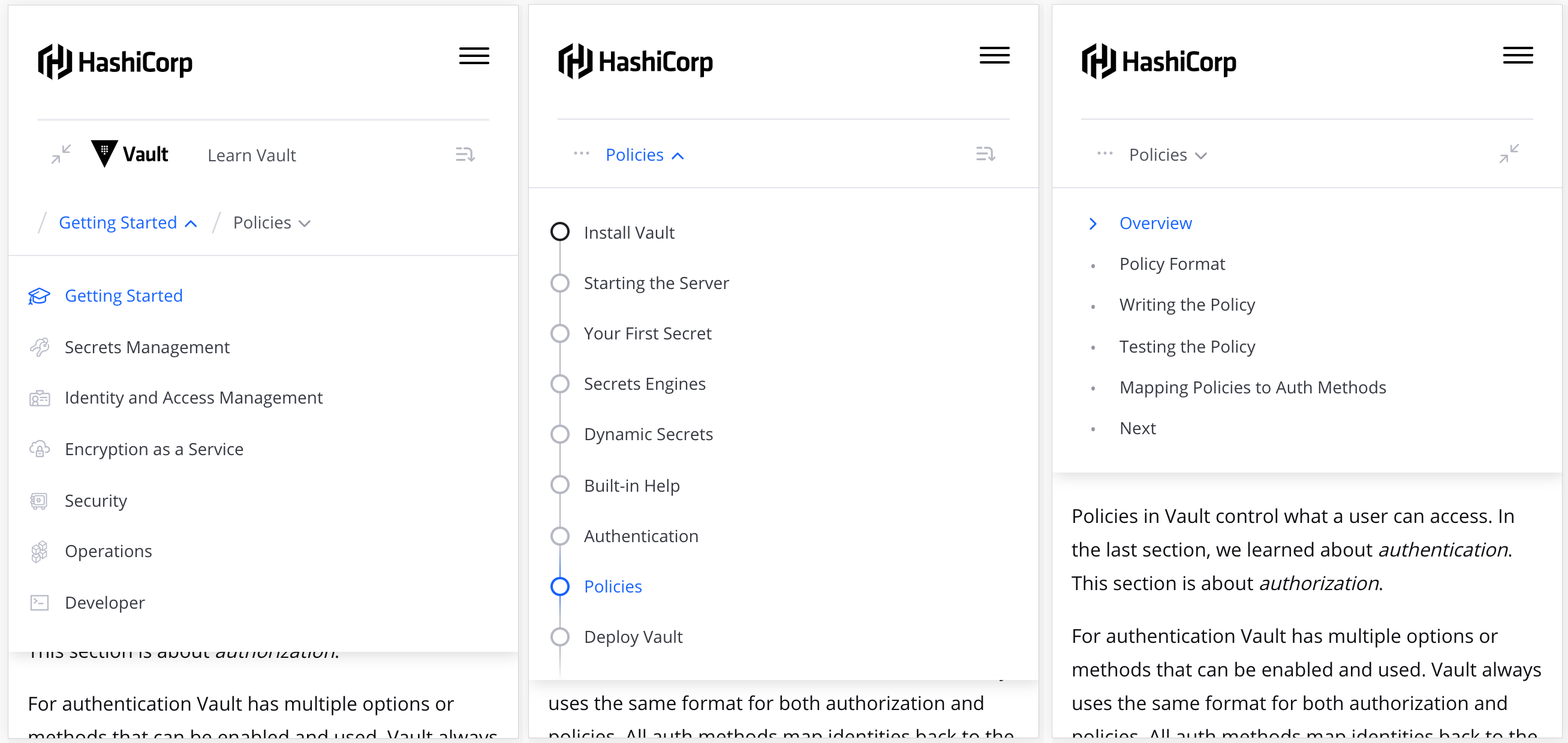 Advanced tracks cover specific Vault use cases such as Secrets Management or Encryption as a Service, and roles such as Operations or Developer. Some tracks, such as Performance Replication, include a video so you can learn in the way that works best for you: text, video, or interactive. Others, such as Policies, include links to in-browser interactive hands-on labs where you can use a live Vault instance without needing to setup and configure it on your own machine.
We've designed this platform for desktop, tablet, or mobile so you can learn from any device or use a second screen as an auxiliary learning tool while you work through hands-on labs on your primary machine.
We hope you'll find the new resources at learn.hashicorp.com to be useful. Experiences for HashiCorp Consul, Nomad, and Terraform will be launched soon.