HashiCorp Learn continues to grow, with over 400 hands-on tutorials available. We recently passed more than 100,000 unique sessions per month, and we've added user accounts to help you organize your own personal reading list.
You can now sign in to Learn with your GitHub account and bookmark the tutorials you want to read so that you can easily return to them later. In addition, your account enables single sign-on between Learn and the Community Forum.

» Bookmark Guides for Easy Access
As an authenticated user, you can save your favorite resources for future reference. Visit any Learn guide and click the bookmark icon in the top right corner to save that guide to your profile. You can access your list of bookmarks from your user profile by clicking on your avatar in the top right corner.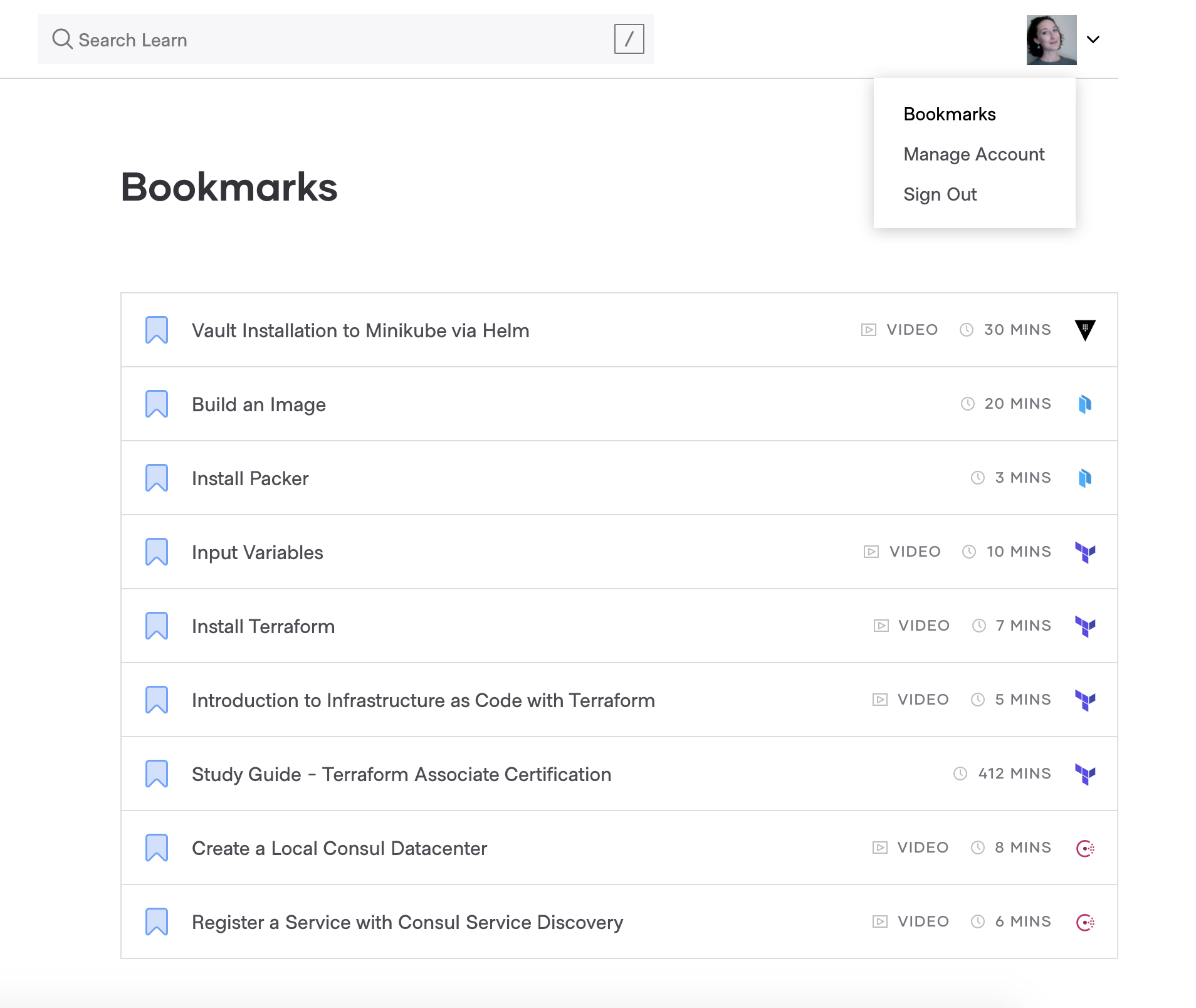 You could build a list of tutorials to read while preparing for the Terraform Associate or Vault Associate certification. Or bookmark tutorials related to features from a recent product release. Visit HashiCorp Learn to browse the hands-on product tutorials, and when you find a helpful resource, be sure to bookmark it for future reference!
We're going to be adding more features to the authenticated Learn experience in the future, so follow us here or on Twitter or LinkedIn for updates.